We help people love their homes
Do you crave a job where you can make a meaningful difference for millions of people? Our mission is a big one and we're looking for talented folks like you who can join us in transforming the $500 billion (and growing!) home services industry.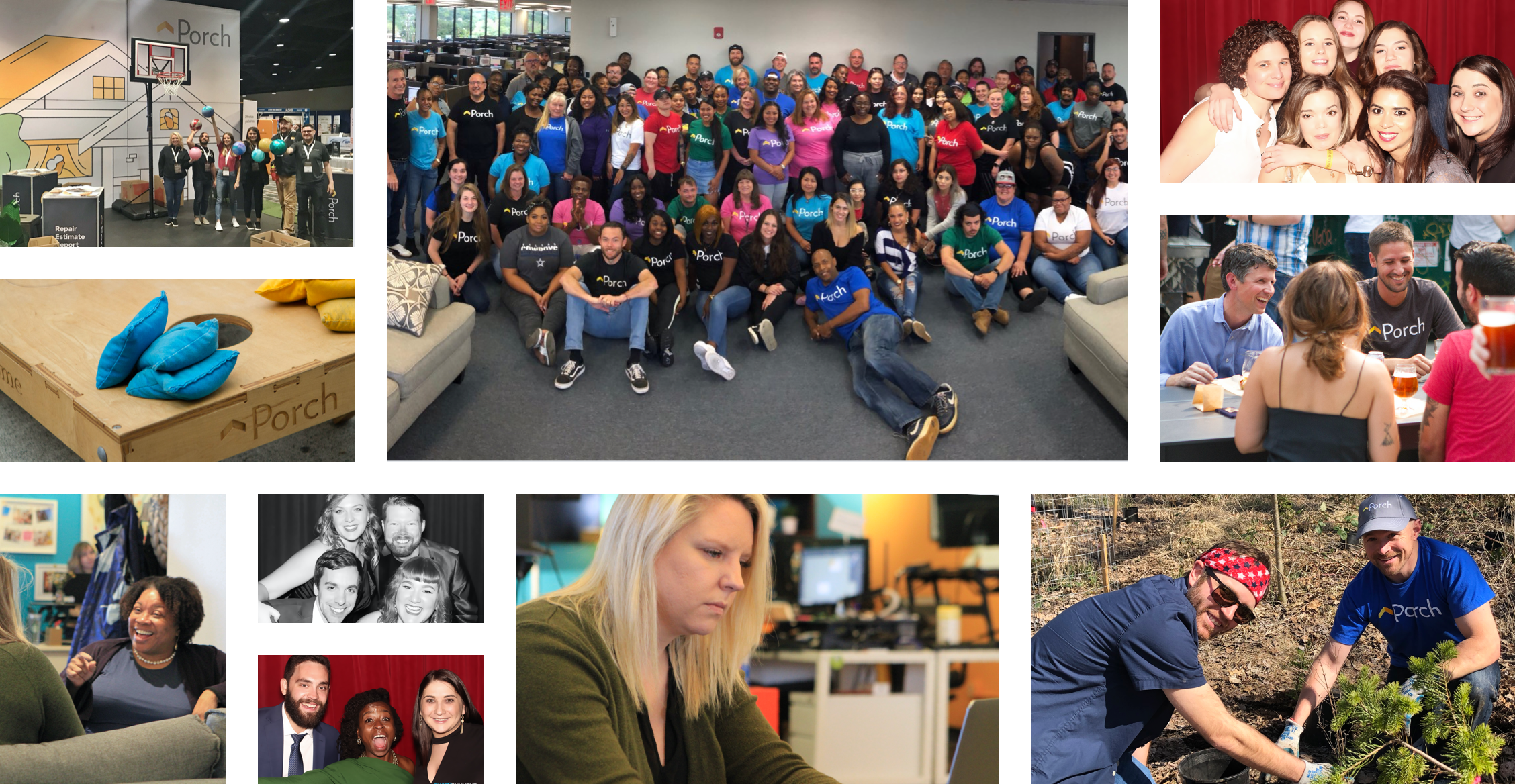 Work with people you like and respect
We're a friendly team, we love what we do, and how we do it. We believe that anything is possible by hiring smart, passionate, and ambitious people. We also know that authenticity and integrity are the keys to making a truly great product.... and we need people like you to make that happen.

"I am blessed to lead a company that is filled with world-class people. I learn from them every day. They carry their values in everything they do. They are problem solvers, they persevere, they have empathy, and they care deeply. I simply could not ask for a better team."
— Matt Ehrlichman, Porch founder & CEO
We're driven by our shared values
Our values guide us in everything we do, from individual everyday tasks to high-level strategic planning.